~ breathe ~

~ move ~

~ flow ~
Flo Yoga Hawaii offers fun Outdoor oceanfront Yoga and Fitness classes in Waikiki!
we offer:
morning yoga beachfront classes

sunset yoga beachfront classes
Book a Class - see our New Spring Calendar for Beachfront Yoga classes in honolulu Hawaii!
Morning Flo Yoga and holistic fitness Classes
BOOK a Morning yoga class in the Park with Oceanfront views
let's be friends!
Follow flo yoga hawaii on instagram and facebook @floyogahawaii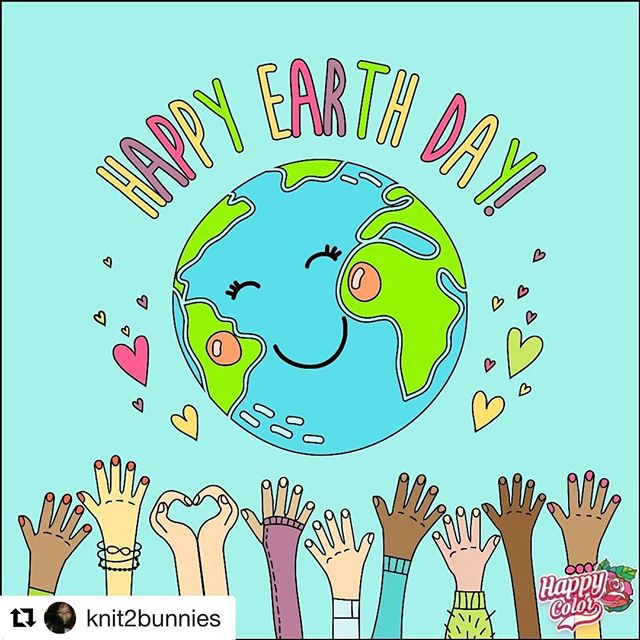 🌍 Happy Earth Day! 🌎 . 💚 Love this sweet colorful reminder from an old friend! 🥰 . 🌈 Let us count our many blessings from Mother Earth who provides all we need for Life, Joy, Abundance, and Health 🙏🏽🌏❤️ Thank you beautiful planet, our home! . #earthday #happyearthday #earthdayeveryday #gratitude #motherearth #planetearth #nature . #Repost @knit2bunnies with @get_repost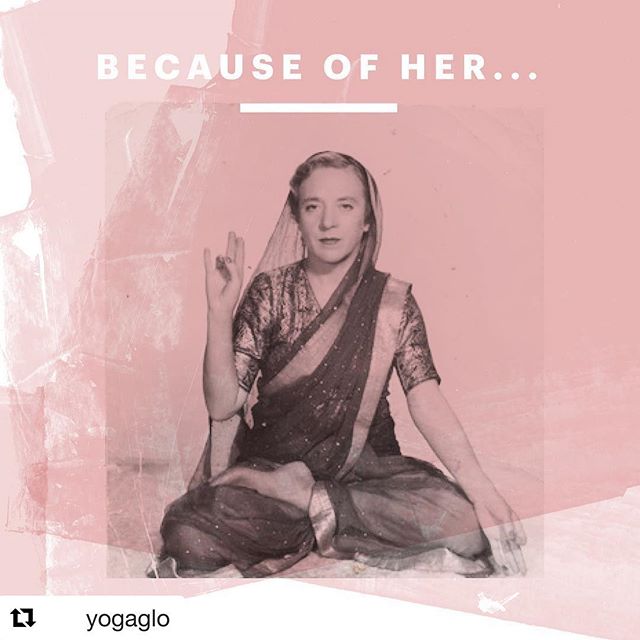 🙏🏽Respect and Gratitude for the women in our yogini lineage and also for our present day yoginis- Thank you for sharing this healing practice! Om Shanti📿 . . #Repost @yogaglo with @get_repost ・・・ As celebrated as yoga is and as accessible as it has become, this hasn't always been the case. For thousands of years, yoga thrived within a very exclusive group. In celebration of International Women's Day, we're supporting #BalanceForBetter by sharing the stories of six women who, through their passion for movement and equality, refused to back down in the face of adversity. Each of their stories have and continue to move us towards a balanced future, starting with a groundbreaking, yet largely hidden figure in yoga. - In the 1930's, a young Latvian woman named Indra Devi challenged the status quo. Initially rejected by the great yoga master Krishnamacharya, because she was a foreigner and a woman, she refused to give up and was ultimately granted permission to become his student. She met every challenge set out for her and was asked to become a teacher. Eventually, she opened a studio in Hollywood, helping to popularize yoga as a practice for inner and outer well-being. Because of Indra Devi, we are inspired to listen to our inner calling against all odds, and strengthened by the knowing that our courage can change the world. 🙏✨ . . . . Photo Source: WildYogi #InternationalWomensDay #iwd2019 #GenderEquality #WomenSupportingWomen #WhoRunTheWorld #YesWomenCan #WomensHistoryMonth #March8 #yogalife #yogainspiration #yogacommunity #Glo #BecauseOfHer #IndraDevi
#Repost @yogahawaiimagazine with @get_repost ・・・ We all have problems…everyone does. The only people that don't have any are buried in cemeteries. You never know what people are going through. So pause before you start judging, mocking or criticizing others. Everybody is fighting their own unique war! And remember, the size of your problems are nothing compared with your ability to solve them. Don't overestimate your problems and underestimate yourself. For many of us, if we all threw our problems in a pile and saw everyone else's, we grab ours back. Model: @salinamaxine // Photo Credit: @ericrosso
🍓🍍🍌Excited about our Delicious Smoothies at @heavenly.hi 💛🧡 . ☺️Developing new healthy fruity blends with @angelamakivernon 👍🏽 . 🙏🏽 Stop by ✨Heavenly Cafe ✨ in the heart of Waikiki for a smoothie and a delicious meal for breakfast, lunch or dinner! 😆 . #heavenlycafe #heavenlycafewaikiki #smoothie #waikiki #hawaii #oahu #healthysmoothie
🥳 Flo Yoga Hawaii 💫wishing you a Happy New Year 2019 from our home in Hawai'i✨ to you, wherever you are on this beautiful home we share- precious planet Earth 🌎🌍🌏 . ☺️Remember if you can breathe you can practice "yoga"🙏🏽 . ❤️Keep the yoga and love flowing in the new year friends! We love you! 🕉 Om Shanti Om 🧘🏻‍♀️ . #yoga #happynewyear2019 #honolulu #hawaii #yogi #yogini #yogaforall #accessibleyoga #grateful #loveislove #loveisreal
🌈 Thank you and congrats to all our 🏃🏻‍♀️🏃🏻‍♂️Honolulu Marathoners 🏅this past weekend, and for our Park Shore Waikiki Hotel guests joining class this week! We ❤️ you! ☺️🙏🏽👍🏽 . #Repost @_dianna.zane_ with @get_repost ・・・ The weather cleared up just in time for our morning flow 🙏🏽☀️ Arora has been an amazing assistant. She lets me teach while she rests and gives the best example of Shavasana to my students 👼🏻💛 #outdooryoga #yogaoutside #yogainthepark #beachfront #yoga #yogi #yogini #honolulu #hawaii #oahu #waikiki #parkshorewaikiki #parkshorewaikikihotel
💚 Love ✨ Inversions✨on the Pelvic Yoga Swings at @mayayogamaui 💚 So good for the spine and sacrum! 😊 . 🌈 Next time you're on Maui check out a masterful yoga class taught by @nickidoane at Maya Yoga Studio. 👌🏽Best. Yoga. Studio. Ever. 🕉 pc: @nickidoane IG story, thank you Nicki for class!! ❤️ u 🙏🏽😊 . #grateful #yoga #inversion #yogaswing #yogi #yogini #hawaii #maui #mayayogastudio #healing #health #selfcare #selflove
☀️ Getting Started With Yoga For Seniors ⭐️ and for Addiction Recovery ✨ . We are proud to share a guest blog post by Harry Cline on Flo Yoga Hawaii website 👆🏽 link in bio . ✨With more than 14 million practitioners over the age of 50, seniors make up one of the fastest-growing yoga demographics. While it may seem intimidating to jump into something new you've never done before, yoga and meditation offer several easy entry points.... . ✨Yoga and meditation have additional benefits especially for those going through addiction recovery. For many people in recovery, having a good relationship with their physical self is as important as their relationship with their spiritual self. Yoga and meditation combine the two in a beautiful way by strengthening you physically (building new muscle and improving flexibility) and mentally (meditation brings self-awareness and mindfulness)... . 😊Yoga is for everyone! 🕉 . #yoga #yogaforseniors #yogaforaddictionrecovery
🕉 Calm before the storm ☔️ This is the south shore of Oahu tonight, full of energy, still calm, with spectacular colors for sunset. 🌴🌊💥 . 🕉 Flo Yoga Hawaii prays for the safety of all beings on the Hawaiian islands as Hurricane Lane approaches 🙏🏽🙌🏽📿 . 💟 We will not have yoga classes Friday and hope to resume again on Monday. 🌤 . ☺️ Stay safe and connected friends 🌈 . #oahu #hawaii #yogaoutside #yogaoutdoors #waikiki #parkshorewaikiki #nature #sunset #hurricanelane
We love our @parkshorewaikiki yoga students! ❤️😊🙏🏽 . We're so lucky to practice yoga with the ocean in background and the beauty of the park surrounding us! 🌈🌴🌺 . #yoga #yogaoutdoors #yogaoutside #yogi #yogini #honolulu #waikiki #hawaii #parkshorewaikikihotel #parkshorewaikiki
🌳 Rest under the shady trees 🌴 . 🙏🏽 Thank you yogis from the @parkshorewaikiki for your inspiring outdoor yoga practice with amazing yoga instructor teaching today, Miss Jenia @jyogahawaii 💚 . 😊 May we all be happy, healthy and peaceful (like these lovely yogis in savasana!) ☮️🕉 . #yoga #yogi #yogini #outdooryoga #yogaoutside #honolulu #hawaii #waikiki #parkshorewaikikihotel
🕉Happy International Yoga Day 💜and 🧡 Summer Solstice ☀️ . 📿Yoga is the Great Mystery. 🙌🏽 . ✨ Could it be the elusive intelligent container and essence of life, death and beyond, in and around us eternally? 🌟 After all these years (half of my life really!) I truly still do not know what yoga is! 😳 Maybe it's lifetimes worth of discovery that will lead us to the Truth and full understanding of yoga. 💫 . 🙏🏽 May you and all beings realize the truth of our oneness, be free from all delusion and awaken to our true divine nature. Om Tat Sat 🕉 Blessings and love to you my friends and fellow yogis. 💟 . #internationalyogaday #internationalyogaday2018 #internationaldayofyoga #yoga #yogi #yogini #mystery #life #honolulu #hawaii
🕉 Stillness 💜 . #love #meditation #stillness #pause #grateful #yoga #yogi #yogini #honolulu #hawaii #oahu
🌺 Free forming🐬 . 🌴Welcome Summer Time!😁 On South Shore Oahu that means WAVES = SURF!! 🌊 🧜🏼‍♀️🏄🏽‍♀️ . 🌈 Grateful for Mother Nature 🌏 Health🌟 Love 💕and Peace ☮️ . 🙏🏽 Blessings to all our yogi friends worldwide! 😊 May you be ✨Happy✨Healthy and at ✨Peace 🙌🏽 . #free #freedom #freeform #yoga #yogi #yogini #nature #surf #oahu #hawaii #honolulu
Day Seven of #ShantiAshtangis Pose: Pincha Myurāsana/Karandavāsana . Inspired. ✨✨✨Last day of this challenge- I have been truly inspired by the powerful, graceful, strong and dedicated women who participated and shared their beautiful posts! Thank you all! 😊🙏🏽 . I fell daily out of Pincha for months, and hurt my knee very badly in attempting Karandavāsana- so badly in fact I couldn't do lotus at all and the knee was inflamed and extremely painful for over 6 months. I pushed too hard to achieve the pose. To the point of self injury. Boy did I learn from that- it's so not worth it -getting any pose is not worth injuring yourself!!! 🤣😰😬 . . Nowadays I give myself 3 tries and I can usually lower onto my forearms (this is an older video) but I still cannot get back up. And I don't mind where I'm at. I'm happy and content. And particularly all the women who CAN rise up from Karandavāsana ✨Inspire ✨ and encourage me to keep at it and have faith while also being gentle and kind to my body! Great job ladies!!! Love you all 🕉💕😊 . A final shout out & thank you🙏🏽 to @purpleyogahawaii @lilylotusclothing @hawaii36ty HOSTS: @sofiayoga @danysayoga @deepikamehtayoga @larugayoga @tinabock . SPONSORS: @andarastars @mylittlemantra @omstarsofficial . . . . #yoga #yogi #yogini inspired #pincha #pinchamayurasana #karandavasana #ashtanga #ashtangayoga #inspiration
Day 6 #ShantiAshtangis challenge . Pose: Eka Pada Sirsasana . Perfect imperfection 🙌🏽 Wasn't sure if we fold in version "a" of this pose or not. And did this impromptu in the middle of my birthday party right before the rain in beautiful Manoa valley, on Oahu, Hawaii. 💚 It's been a long day already and the party's just getting started!! 😂🤣💔 . Often I strive so hard to achieve all kinds of ideals I have created in my own mind. And then I learn to surrender and accept what is. That is perfection- the surrender to reality as it is. 🌺 . This pose was the one in which I first broke down and cried inside. I realized in that moment when I was striving so hard to get my leg behind my head, and it hit me, that my childhood longing was for my father (and probably for both of my parents) to witness, acknowledge and see my goodness and my greatness, to give me love and attention for my accomplishments big and small. To just see me for who I truly am. Funny how childhood things still affect us as adults. . Now as I grow in wisdom I realize I can only give that love to myself and honor and appreciate me for who I am, and know all is Perfect even in the seeming imperfections in this play of Leela, the game of life. 💕🙏🏽🕉Om Tat Sat . #shantiashtangis #shantiashtangi #yoga #perfect #perfection #peace #acceptance #selflove #yogi #yogini
Day 5 of #ShantiAshtangis Posture: Bakāsana A & B . Fear. 😐 Facing the fear of failure (or falling on your face in this pose) is a part of yoga practice and life. The second version "B" is one you're supposed to gracefully jump right into the pose or lower down into from a handstand. 🤣 Not me, most days, as you can see in this video. This pose has always been difficult for me, and still is a challenge. . . I believe failure teaches us more than success. Not being afraid to fail can help us grow exponentially. I still have fears come up daily (social anxiety, speaking up, insecurities, navigating change, etc.) and sometimes I have the courage to face the fear of failing and doing it anyway, and other times I shirk from the situation and react, hide or avoid. Those are the places I know I'm called to grow more. 🌱💕 . Dristi 👁 (the gazing point) proves to be very important in version B for me- I have to gaze far ahead to land this. And in life they say "keep your eye on the prize"- no matter how many times you fail, keep going if it's a worthy and noble goal! 💪🏽 You can do it! At least that's what I tell myself!! 😉 . Thanks again to @hawaii36ty @lilylotusclothing @purpleyogahawaii for support with this video! 🙏🏽 HOSTS: @sofiayoga @danysayoga @deepikamehtayoga @larugayoga @tinabock . SPONSORS: @andarastars @mylittlemantra @omstarsofficial . . . . . #yoga #bakasana #yogi #yogini #fear #failure #success #shantiashtangi #shantiashtangis
Day Four of #ShantiAshtangis . Posture: Kapotasana . Perseverance 😐 It takes time and dedicated practice for most of us to achieve great things in life. This pose taught me perseverance, courage, patience, dedication and the power of faith. Facing the fear and doing it anyway. Having faith in myself and the Life Source within all of us. ✨ . This was taken a few years back in the old location of the Ashtanga Mysore studio where I practice, Purple Yoga Hawaii. Since then I've seen progress in both this pose and in my life. And I still have so far to go in the journey of my soul~ the never ending journey! 💫🙌🏽🕉 . With the best of teachers and the will to continue I have gained so much from practicing at Purple Yoga Hawaii - it has shaped and transformed me, and it has been the best compassionate and true mirror for me to see myself - this practice and this space. Thank you Purple Yoga and teachers🙏🏽 . Video shot by a surf-buddy Joem of @hawaii36ty thank you @purpleyogahawaii for the studio, @lilylotusclothing for the beautiful clothes, and Tami for the rug! 😊 HOSTS: @sofiayoga @danysayoga @deepikamehtayoga @larugayoga @tinabock SPONSORS: @andarastars @mylittlemantra @omstarsofficial . #shantiashtangi #shantiashtangis #kapotasana #perseverance #faith #yoga #yogi #yogini
Day Three of #ShantiAshtangis Posture: Pasāsana . Nature 🌴 Heals 💚 I'm pictured here at one of my favorite spots - Makapu'u, with Rabbit island in the backdrop- a magnificent east side beach on Oahu. So much energy~ mana!🌊⚡️☀️ . Pasāsana is the first pose of the Intermediate series of Ashtanga. Doing any pose in nature really brings me a sense of peace. ☮️ I started practicing asana (physical postures) outdoors in a park near the ocean here in Hawaii years ago, and that's where I learned the foundation of my physical yoga practice . . . Being in nature reminds me that I belong. I don't feel lonely when I'm surrounded by nature, and I often do feel lonely even when I'm in a crowd of people. Being immersed in nature I feel the oneness of all beings, and the interconnectedness with the Universe, Source, God, Infinte Intelligence or whatever you want to call it. 🌈☀️🌱 . A couple years ago I sprained my left ankle clumsily stepping down from a rock wall while checking the waves at Diamond Head, my favorite surf spot. Since then I have not been able to get my left heel down in this pose, without help. It's a challenging asana as is, and with injuries you gotta be creative and gentle with yourself in poses that require flexibility and balance, like this one. 😌 . Remember friends- 💦Nature Heals☀️ and We All Belong! 🌺😊🙏🏽 Love you! HOSTS: @sofiayoga @danysayoga @deepikamehtayoga @larugayoga @tinabock . SPONSORS: @andarastars @mylittlemantra @omstarsofficial . #yoga #yogi #yogini #shantiashtangi #shantiashtangis #nature #heals #peace #oneness #oahu #hawaii
Day Two of #Shantiashtangis Posture: Kurmāsana & Supta Kurmāsana . Humility 😌 Kurmāsana and Supta Kurmāsana are poses that did not come easily to me in the Primary series of Ashtanga yoga. These amongst many other aspects of the practice humble me, every day! . Both of these āsanas, when I first started learning them, were super difficult to do—there is no room for my ego to gloat in the more challenging poses. And that's a good thing- keeping ego in check. ✔️ . In these poses, my hamstrings screamed and my hips were like 'no way' to feet behind the head!! Now after many many years, it's somewhat better and I still hear my hamstrings whining. 😓 . There are many poses I wonder "why" - why do I even have to do this, and then I realize it's my ego that doesn't like those poses because I feel inadequate and less than. And those are the poses I need, as a tool to humble myself and truly question whether the things I do either feed the false ego identity or grow my true soul awareness. Every moment is an opportunity to choose, and each day it's a lesson for me in yoga practice and in daily life- to choose to be humble and know my inner goodness no matter what pose I can or cannot do well. 🕉 . 😊 I'm practicing on my beautiful BioMat here, which is full of amethyst crystals and nice and warm for these cooler spring days here in Hawaii! Love it! 💜💎📿 . HOSTS: @sofiayoga @danysayoga @deepikamehtayoga @larugayoga @tinabock . SPONSORS: @andarastars @mylittlemantra @omstarsofficial . . . . #shantiashtangi #shantiaahtangis #ashtangayogachallenge #ashtangayoga #ashtanga #yoga #yogi #yogapractice #humility #humble #soul @lilylotusclothing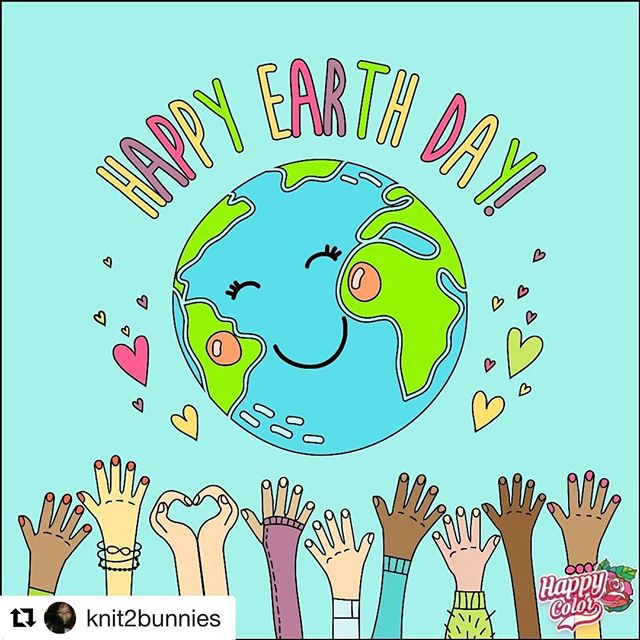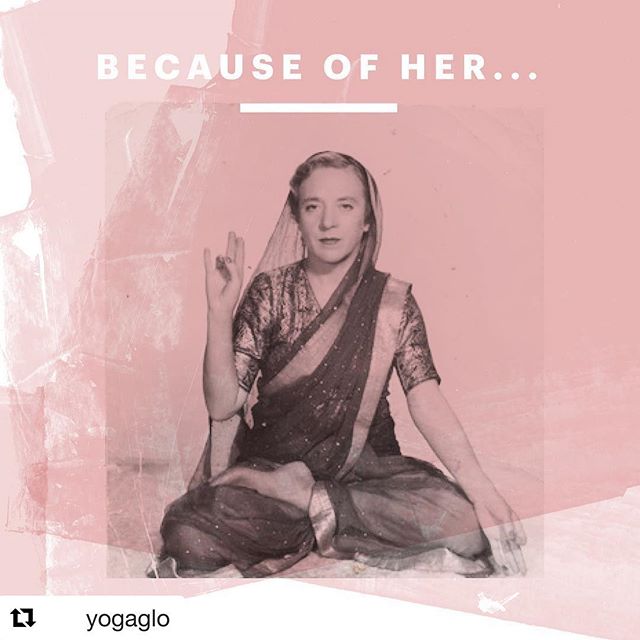 Flo sunset oceanfront yoga Classes in the park
Book a FLo Sunset oceanfront class
All are welcome to participate in the Flo Sunset Oceanfront Yoga Classes in the park, with a stunning view of the ocean and sky right at the time of sunset in Waikiki. Enjoy a magical experience of yoga in the park with an ocean view of the surf and the spectacular colors of the Hawaiian sunset.

Breathe ... Move ... Flow ~ as the Sun Sets!
breathe ~ Move ~ Flow
Book an oceanfront morning or sunset class for your visit to hawaii!
Come take a class with us and enjoy the beautiful Hawaiian outdoors while practicing yoga and working out in the park
We're looking forward to meeting you
Contact Flo Yoga Hawaii today for more information or to book private Yoga or Fitness classes. We're happy to answer any questions you have.